DCS control system spare parts ABB PFTL201C 10KN 3BSE007913R0010
Product Detail
IN Stock, 100% full New! Original Factory Seal !
Product Tags
DCS control system spare parts ABB PFTL201C 10KN 3BSE007913R0010
DCS control system spare parts ABB PFTL201C 10KN 3BSE007913R0010
DCS control system spare parts ABB PFTL201C 10KN 3BSE007913R0010
contact: LiLY
email:3007272972@qq.com
skype:18059281367
call me at:+86 18059281367
QQ:3007272972
We are a high-tech enterprise specialized in professional sales of industrial automation components,and is committed to improving the level of world automation parts supply.No matter what the customer is, no matter how rare the required accessories, xrjdcs can provide a variety of accessories for customers around the world to make customers and products required close connection.
We main offer PLC module, DCS card pieces, ESD system card pieces, vibration monitoring system card pieces, turbine control system modules, gas generators spare parts, We have established a close working relationship with a number of world famous PLC, DCS product maintenance service providers . Companies set up e-commerce mode of operation, reduce the intermediate links for consumers in the first time to provide quality products and satisfactory service, the company has a sound logistics supply system, is now with many well-known foreign brands manufacturers to establish a good relationship of cooperation .And then we can directly purchase from the outside borders to provide different countries, manufacturers of equipment and spare parts to solve your troubles what you find out the best quality of the product everywhere or worry about the price. We have a great advantage in price and product details.We sincerely welcome you to call inquires or E-mail inquiries!
Company distribution products are widely used in CNC machinery and metallurgy, oil and gas, petrochemical, chemical, paper printing, textile printing and dyeing, machinery, electronics manufacturing, automobile manufacturing, tobacco, plastic machinery, electricity, water conservancy, water treatment / environmental protection, municipal engineering, Heating, energy, transmission and distribution industries.
3HAA0001-BP S3
3HAA3563-ARA S3
3HNE00313-1 S4C
3HAA0001-ADX/O
ASEA250-8 YT212001-AE/2
YTEA250-15
YYT102D SERVO CONTROL BOARD YT212001-AL7
DSQC345C
DSQC346G
DSQC223
DSQC230
DSQC236A
DSQC236C
DSQC236G
DSQC236P
DSQC236T
DSQC249A
DSQC249B
DSQC252
DSQC266G
DSQC266T
DSQC317
DSQC363
3HAA3563-AAA
DSDXB001
DSQC123B
DSQC202
DSQC210
DSQC211
DSQC230
DSQC233 YB560103BD/3 3HAB2214-8/3
DSQC235A
DSQC236b
DSQC236C
DSQC236I
DSQC236T
DSQC243 3HAA-0001-CP/Z
DSQC249A
DSQC249B
DSQC252
DSQC256A 3HAB2211-1/1
DSQC314B
DSQC331
DSQC346U 3HAB8101-13/07B
DSQC123B
DSQC223
DSQC330
YB560-101-SV
YB560103 BC SCREEN
DSQC325 3HAB2241-1
DSQC256A
PSD110 ISFA 884205-BNF
PSD75 ISFA 884204-ALF
YTE102C
YTE102A
YTE102B
YTEA2508
YYT102B
YYT102F
IRB1400
DSCA114 5751 0001-AA
DSCA121 5752 0001-U S2
DSDI130
DSDO130
DSDX110
DSDXB001 Digital I/O Board
DSMB124 57360001-U S2
DSMB125 57360001-AN
DSMB127
DSMC110 57330001-N S2
DSPA110 YB161102-K S2 Axis
DSPA110 Axis
DSPC153 57310256-BA
DSPC157 57310001-GP S2
DSPC157
DSQC101
YB161102-AD
DSQC103
DSQC105
DSQC107
DSQC115
DSQC116 YB161102-BE S2
DSQC123B RD/DA
DSQC129 YB161102-BV S2
DSQC129 RD/DA
DSQC142
DSQC200
DSQC202
DSQC208
DSQC208A
DSQC209
DSQC210 YB560103-AM S3
DSQC210
DSQC211
DSQC211 YB560103-AN S3
DSQC215 YB560103-BF S3
DSQC215
DSQC223 YB560103-BD S3
DSQC223
DSQC224
DSQC227
DSQC228
DSQC230
DSQC233 YB560103-BS
DSQC233
DSQC235A
DSQC235B
DSQC236A
DSQC236B
DSQC236C
DSQC236D 3HAB2207-1 S4
DSQC236D
DSQC236G
DSQC236H
DSQC236K
DSQC236P 3HAA3563-AJA
DSQC236P
DSQC236T
DSQC238
DSQC239 YB560103-CH S3
DSQC239
DSQC241
DSQC243 3HAA0001-CP S3
DSQC248 3HAA3563-AAA S3
DSQC252 3HAA3563-ALA
DSQC253 3HAA3563-AMA
DSQC254 3HAA3563-APA
DSQC256A 3HAB2211-1
DSQC258 3HAA3563-AUA
DSQC258 POWER SUPPLY
DSQC258
DSQC259 3HAB2205-1
DSQC266C
DSQC266H
DSQC266T
DSQC301 3HAA3573-ABA S4
DSQC313 3HAB2213-1/3 S4
DSQC314A
DSQC314B
DSQC324 3HAB5957-1/3 S4C
DSQC326 3HAB2242-1 S4
DSQC327 3HAC17971-1
DSQC328 3HAC17970-1
DSQC332 3HAB9669-1
DSQC336 3HNE00001/07 S4C
DSQC344 3HAB7686-1/013
DSQC351
DSQC652 3HAC025917-001/00
DSQC249A
YB161100-DP S2
YB560100-BBA S3
YB560100-EA S3
YTE102A
YTE102A YT213001AA
YTE102B YT213001BB
YTE102B YT213001AB
YTE102C
YTEA250-8 YT212001-AE S2
YYT102B
YYT102C YT213001-BC/2 S2
---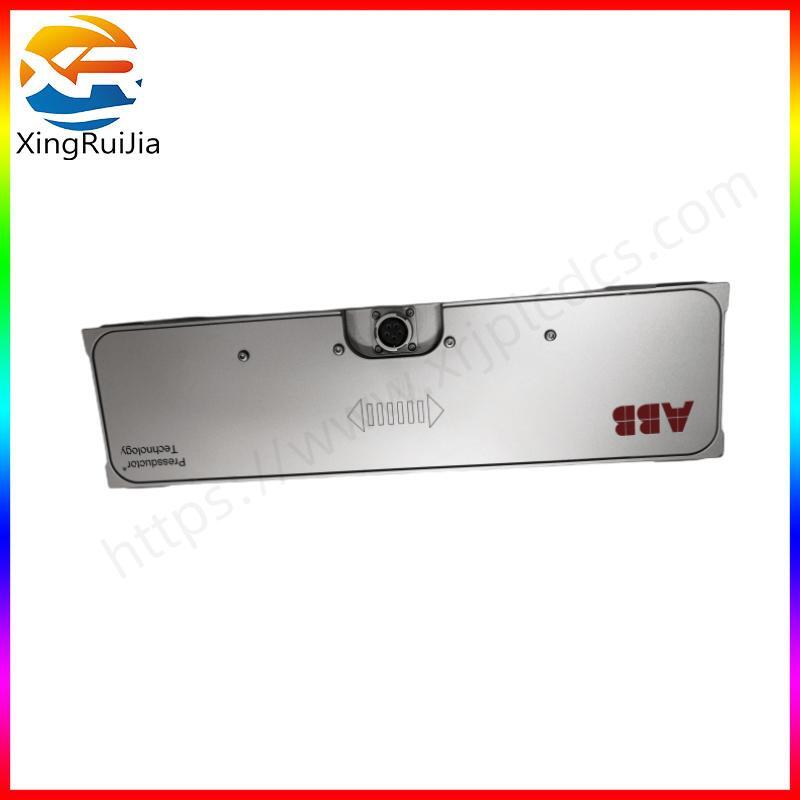 ---
Previous:
GE DS3828BH9GR| Preferential Online Sale
---
1)100% full New! – Original Factory Seal !
2)Warranty: 12 months!
3)Package: Original packing with cartons.
4)Delivery time: Shipped in 3 days after payment
5)Payment Terms: TT, Pay pal & Western Union
6)DHL/TNT/UPS/EMS/Fedex
Brand: FOXBORO
Item NO.: FBM03
Payment: T/T, Western Union, Paypal
Product Origin: American
Shipping Port: XIAMEN, CHINA
Lead Time: IN STOCK
Condition: 100% full New !Original Factory Seal !
Write your message here and send it to us